Getting There
This idyllic tropical island is within easy reach of Cairns in North Queensland, whether you are looking to catch a ride over on the ferry, or take your own boat.
Ferries from Cairns
A 35 minute ferry ride will get you from Cairns to Fitzroy Island and back daily, perfect for day trips to visit the Great Barrier Reef. Of course the ferry will also get you there and back again when you're heading to the Island for a longer holiday too.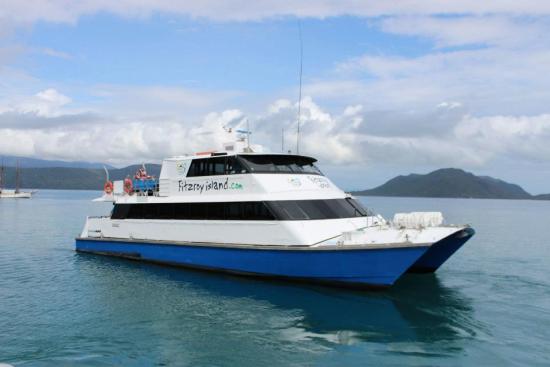 Ferry services depart from Cairns Reef Fleet Terminal at 9:30am daily and return transfers depart Fitzroy Island at 4:30pm

Return fares for resort guests travelling with Sunlover Boat are $65 per person (or $30 per child up to 12 years)
Take your own Boat
Visiting the Island in your own yacht or boat gives you even more freedom to take things at your own pace, with the 15 nautical mile trip from Cairns offering a safe passage along scenic coastline. At Fitzroy Island you'll find secure moorings in naturally sheltered waters for private vessels. Public moorings are located at Latitude 16 deg 93.0S, Longitude 145 deg 98.6E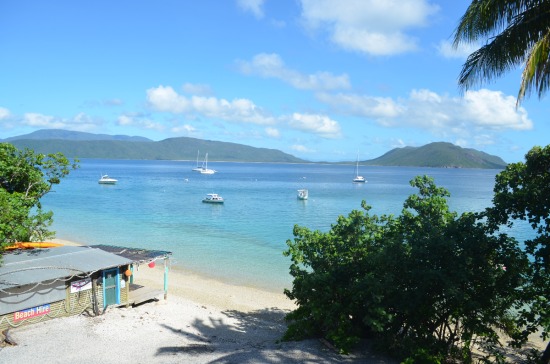 Getting to Cairns
Cairns is accessible from virtually anywhere in Australia by air. The Cairns International Airport services international and domestic airlines as well as general aviation and a number of helicopter operators. With its close proximity to South East Asia, it is little wonder that Cairns has the fifth busiest airport in Australia, with many international visitors choosing to make it their first port-of-call. Domestic flights travel to Cairns from all over the country including all capital cities, regional Far North Queensland and tourist destinations such as Uluru (Ayers Rock).

The Reef Fleet Terminal is Cairns main departure point for anywhere on the reef and islands off Cairns. The terminal is also the central depot for interstate coaches.